All it takes is one leaking pipe in your home, or a phantom-flushing toilet, or no running water- to remind you how important the plumbing profession is. You will always need help from these experts because you'll always need running water. It's that simple.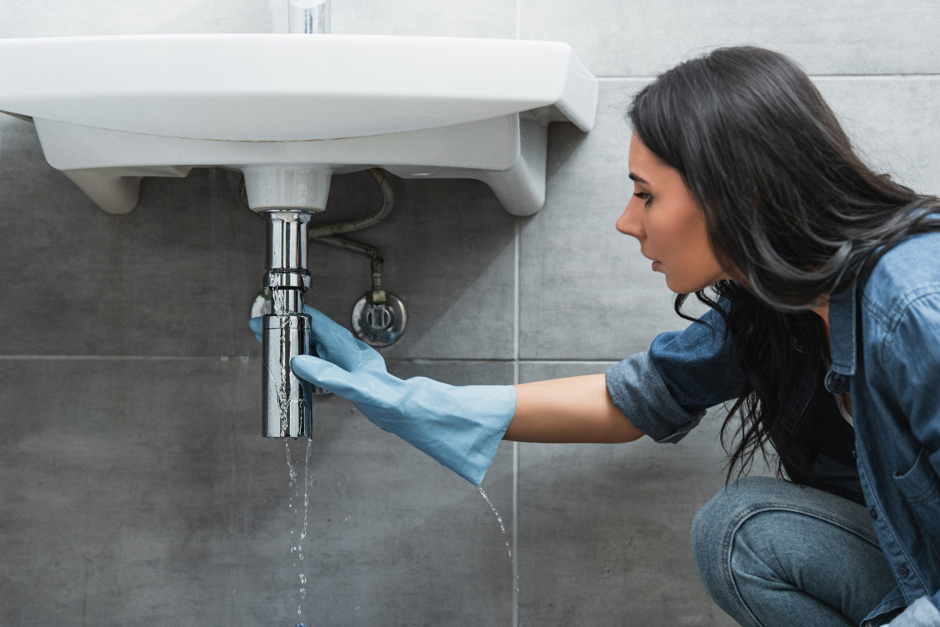 But, plumbers do so much more than just repairing clogged toilets and leaky pipes. They offer a variety of services for residential and commercial buildings.
This, however, doesn't mean that you should hire the first plumber that claims to be the best plumber in Mebane, NC. When looking for plumbing services in your area, it's crucial that you know how to choose the best plumber for your needs and budget.
To help you make the right decision and pick the best plumber in Mebane, North Carolina, here are a few things to know about plumbers, the services they offer, and the cost you should expect to pay for them.
First, Why Is It Called Plumbing?
Let's start with an interesting fact about the origin of the word 'plumbing'. 'Plumbing' is a word of Latin origin, derived from the Latin word for lead, 'plumbum'. The reason for that is because people in the Roman Empire had their plumbing systems made of lead, according to Wikipedia.
According to some historians, the excessive amounts of lead in the drinking water is one of the main reasons for Rome's collapse. This is a good reminder to have your old steel and lead pipes replaced.
What Are Plumber Duties and Responsibilities?
Plumbers are experts who install and repair different types of water and gas pipes to and from a location. But, their duties and responsibilities include so much more, such as handling fixtures that remove waste from residential and commercial buildings.
According to Indeed, they work with common appliances such as washing machines, toilets, sinks, showers, bathtubs, dishwashers, etc.
The Balance Careers shares the general duties and responsibilities of plumbers:
Troubleshooting plumbing fixtures and fixing the problem when needed
Inspecting worksites to decide how much material and what type of material and equipment is needed for the plumbing service
Installing water and gas pipes
Installing plumbing systems such as tubs, toilets, sinks, etc.
Maintaining plumbing equipment
Testing and inspecting pressure gauges and similar equipment to ensure they work properly
Repairing pipes and plumbing fixtures
Clearing obstructions from drains and toilets
Evaluating all installations to ensure the correct pipe grades and sizes are used
Estimating costs of repairs and installations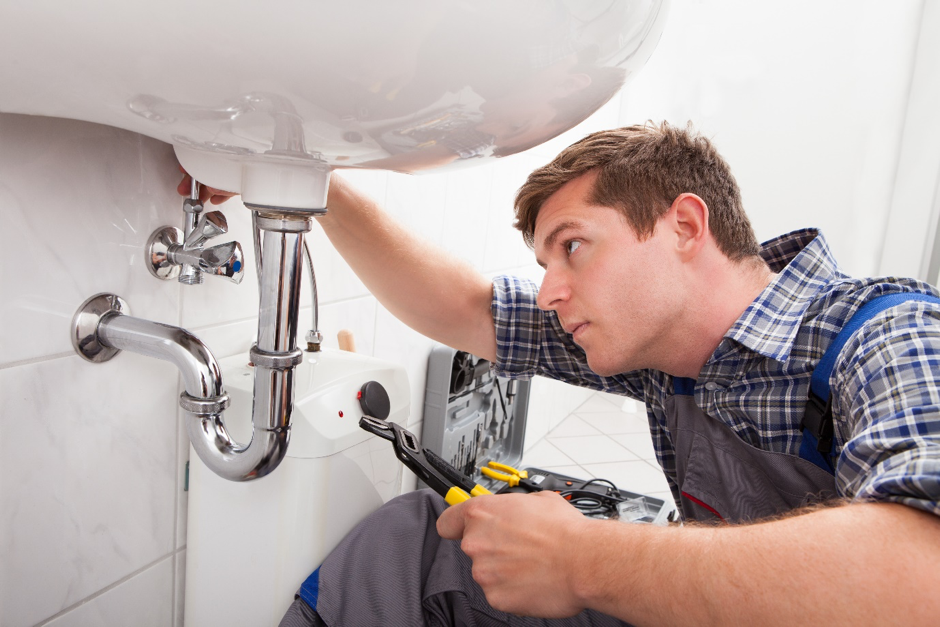 Plumbing Service in Mebane, NC
If you reside in Mebane, NC, some of the common plumbing services offered by top-notch plumbers include:
All plumbing
Whole house repipe
Free water test
Pool heater replacement/repair
Pool pump replacement/repair
Rough-in remodels
Well pumps
Water heater replacement/repair
Water filtration systems
Tankless water heaters
Stoppages
Sewer/water line replacements
Pool plumbing
What Is a 24-hour Plumber?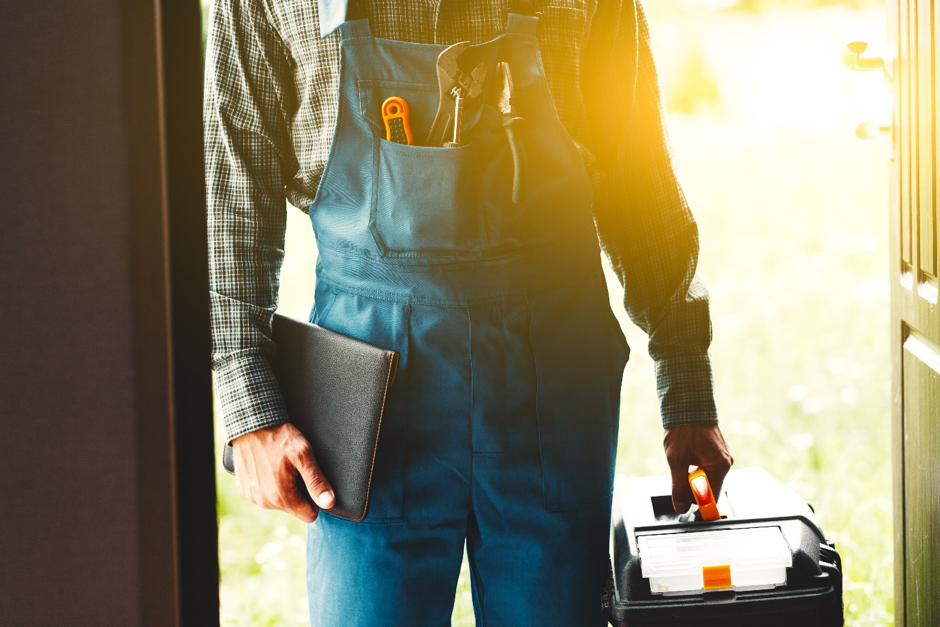 An emergency plumber or 24 hour plumber can help you when you need a fast response and solution for your plumbing problem, day or night. For example, if you have a water leak or clogged drain and there's water everywhere, you need to call an emergency plumber who'll come to your place and handle the problem immediately and prevent more serious and costly damage.
Plumbing emergencies are considered problems that can put the safety of your family at risk and cause extensive damage to your house, such as:
Burst pipes
Sewage pipe leak
Flooding
Water flow disruptions
Gas leakages
Emergency Plumber Near Me
If you need an emergency plumber in Mebane, NC, Carolina Plumbing has well-trained and experienced technicians who can come to your home immediately, detect the problem and fix it properly using the latest plumbing equipment.
What Does a Plumbing Rough-In Include?
When it comes to construction projects, plumbing happens in two phases – rough and finish. The rough-in phase includes installation of water and gas lines. During this phase, the plumber installs all gas lines, cold-water and hot-water pipes to appliances.
The process consists of running vent stacks to the roof, routing pipes through wall cavities, and connecting water supply and drain lines to main water supply valves, sewer systems, or septic systems, Hunker explains.
How Much Do Plumbers Charge per Hour in NC?
The nationwide average cost of hiring a plumber can be as little as $45 per hour or up to $150 per hour, Home Guide states. It depends on the type and severity of the problem, and some plumbers even have fixed rates for standard plumbing services.
According to ProMatcher, the average costs of plumbing service in NC are the following:
$70 per hour for residential plumbing services
$91 per hour for commercial plumbing services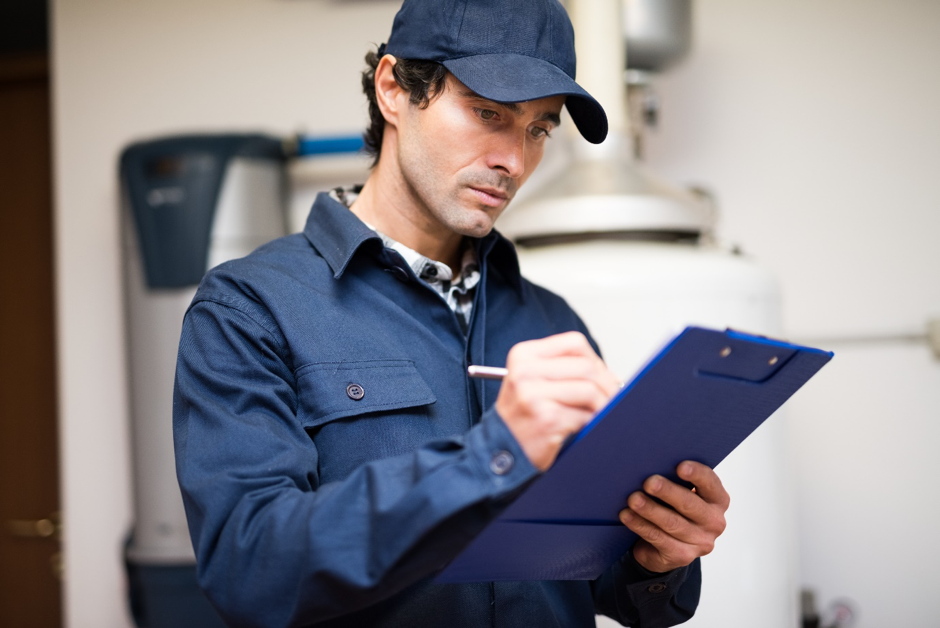 How Much Do Plumbers Charge for Installing a Toilet?
According to Home Advisor, toilet installation can cost anything between $224 and $531, or $372 on average. Still, the cost for this service depends on the difficulty of the job and the type of toilet.
Why Do Plumbers Charge So Much?
If you think that plumbers charge too much for their services, then you probably think that anyone can do plumbing work. But, can they? You may wonder why a quick service like a leaky faucet repair is so expensive when it takes less than an hour.
The truth is, plumbers are experts with specialized education, skills, training, and certification. They have a unique set of skills, experience, and knowledge that allows them to deal with any type of plumbing issue. They often have to respond quickly to emergency situations to prevent problems from becoming more damaging and expensive.
Plumbing services are in high demand as we'll all face a plumbing issue sooner or later. That's why plumber services are not cheap. When you hire them, you're actually paying for their experience and expertise in the field, Tubshroom explains.
So, would you say that hiring an expert to take the burden off your shoulders and fix your plumbing problem is expensive, or is it money well spent?
Can You Negotiate with Plumbers?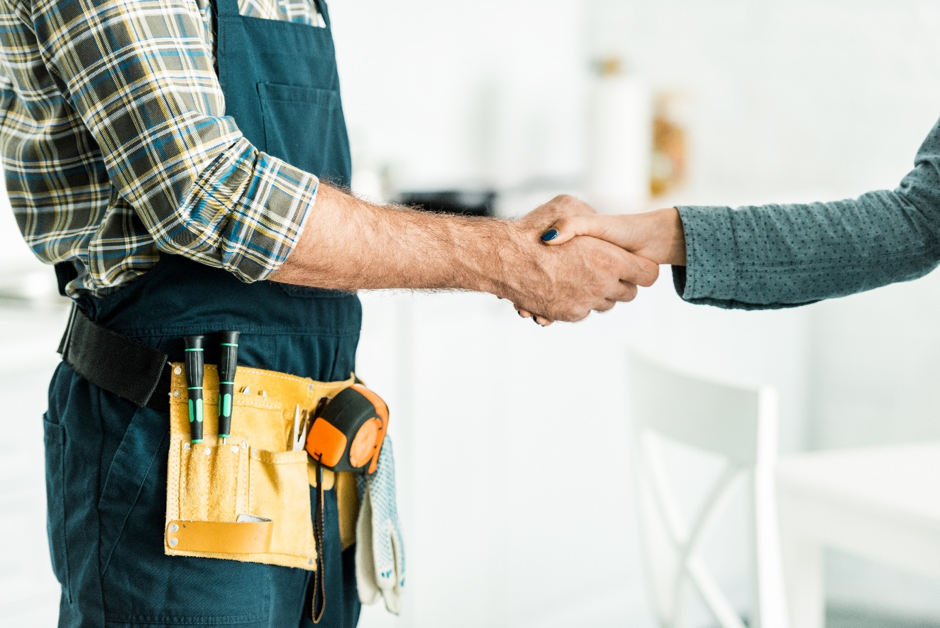 As a potential client, you have the right to know how much the plumbing repair will cost before hiring a plumber. Negotiation is possible and includes finding out the scope of work, the type and amount of material needed, the estimated duration of the repair, the hourly rate of the plumber, and the breakout bid on the project including the costs for labor, material, and overhead.
What you can do to negotiate with plumbers is ask them if you can buy the material or have them sell it to you at their price, seek a not-to-exceed labor cost, and ask if you can be credited back the cost saved if the service takes less time than estimated, How to Negotiate suggests.
Is Roto-Rooter Cheaper than a Plumber?
The Roto-Rooter cost would depend on your plumbing problem, but the average cost is $160 – $450, including drive time for a plumber or technician to come to your place, Angi reports.
While most plumbing services charge by the hour, Roto-Rooters have a flat rate. So, whether or not this is the better and cheaper option for you depends on your plumbing issue.
What Kind of Plumbers Make the Most Money?
Master plumbers or licensed plumbing contractors are among the highest paid technicians in the industry. These are experienced plumbers who have pursued a master plumber certification which is the highest level of plumbers. They can open their own businesses or work as project managers or superintendents – two opportunities that can significantly increase their earnings.
To pursue this title, a plumber needs to have a license as a journeyman plumber and work in this position for 2-5 years before they can finally take the state exam for the certification.
According to Chron, the highest paid plumbers are those working in steel manufacturing.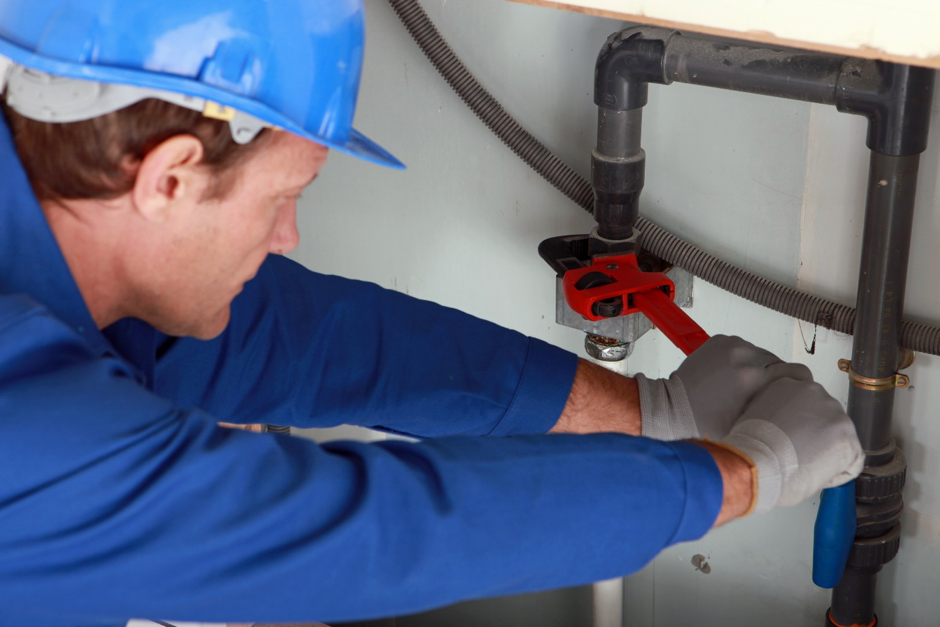 How to Find the Best Plumber in Mebane, NC
Hiring a plumber without knowing a few things about them could cause more problems for you in the future. Ideally, you want to find a reliable plumber who offers efficient, long-term results.
Even though you may not be able to avoid plumbing issues entirely, you can, however, avoid hiring and paying a plumber for the same problem twice or several times.
Things to Consider When Looking for a Plumber
Here are a few things to have in mind when looking for a reliable plumber, suggested by The Spruce:
Make sure they are licensed and insured – ask them if they have a license for their plumbing services and whether they carry insurance in the case of an accident.
Find out how long they are in the plumbing business – this shows whether a plumber is knowledgeable and experienced enough to handle your problem quickly and effectively.
References – ask them to give you references from recent plumbing projects. Then, call these numbers and ask customers about the type of project the plumber did for them, if they are satisfied with the job done, and if they would hire the same plumber again.
Soft skills – pay attention to how the plumber talks on the phone with you, how they behave when they arrive at your house, etc., as these little details can tell you how they will carry through the job once you hire them.
Word of mouth – look for a referral from friends and family to find a plumber with a great reputation in your area. Your friends, family, and neighbors will tell you the truth about their experience with a certain plumber, and they won't recommend someone who didn't do a good job or overcharged them.
Check reviews – once you find out a few plumbers from local people you trust, it's time to check reviews online. This should help you get a solid overall impression of the character and quality of the plumbing service.
So, What to Look for When Hiring a Plumber?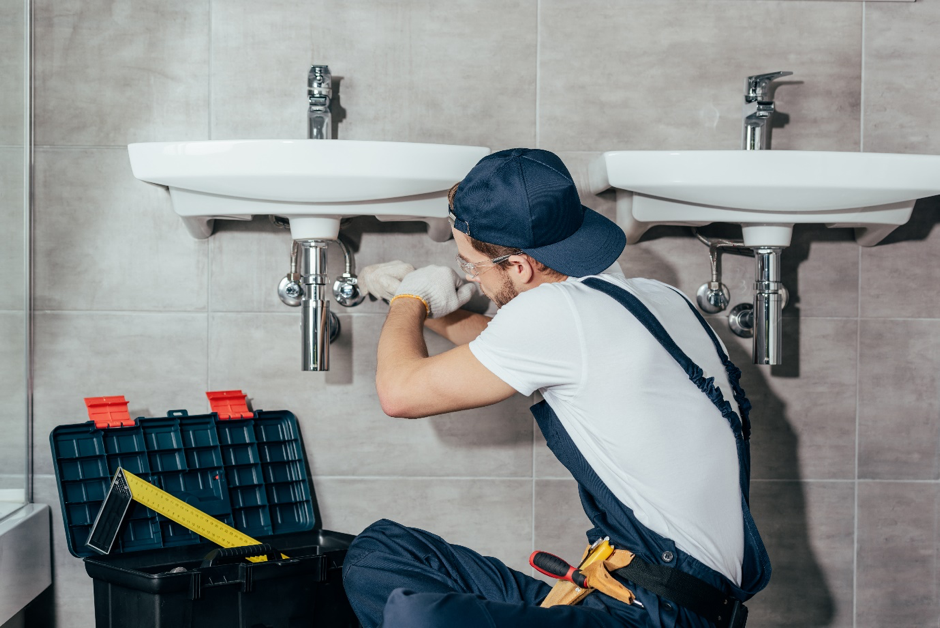 Hiring a reliable and reputable plumbing service will ensure your plumbing system is in good hands. To make sure that happens, choose a plumber:
Who has proper licensing
Who offers warranty
Who provides good references
Whose price is fair and competitive
Who has experience enough to get the job done
What Questions Should You Ask a Plumber Before Hiring Them?
Do not hire a plumber before asking them the following questions. The answers will help you realize if they are the right plumber for your needs and budget. You can ask several experts the same set of questions to determine the right one for you.
Here are eleven questions to get you started, though you can always add your own:
Have you done this type of plumbing service before?
How long have you been in the industry?
Do you have a license?
Do you specialize in plumbing install or service?
Are you insured?
How much will this project cost?
Is the rate fixed or hourly?
Does this type of project require a permit?
How long do you think this project will take?
Do you offer a warranty on your work?
Will you inform me if the project will cost more or take longer?
Yes, you can trust a plumber as long as you have chosen the right one. To pick a trustworthy and reliable plumber that will fix your plumbing issue properly and at fair pricing, you need to ask around, do your research for each plumber you find, and ask each of them the above-mentioned questions. Only then you can pick the best expert for your plumbing system.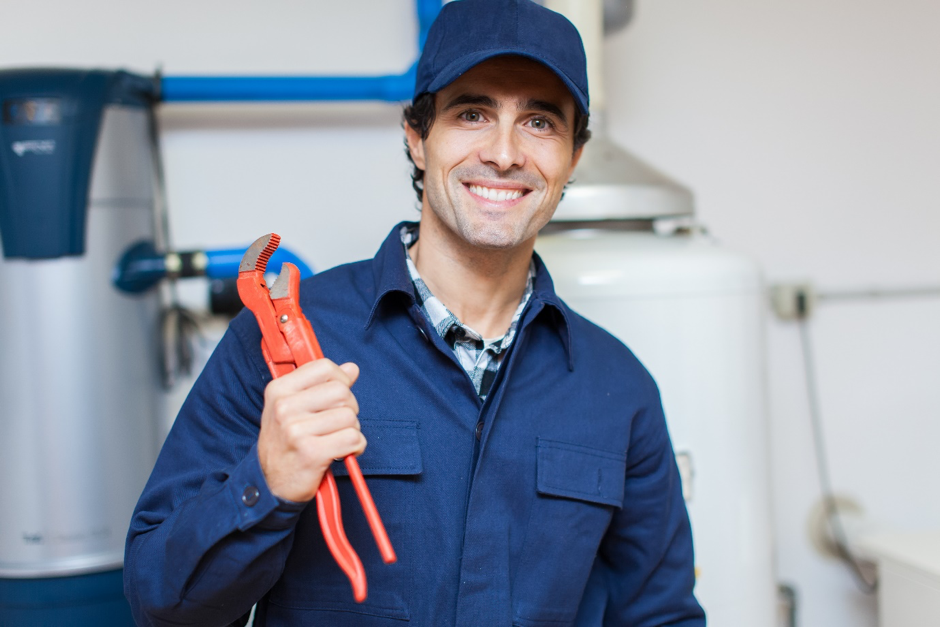 Plumbers near Me Reviews – Mebane, NC
Mebane is considered one of the best places to reside in North Carolina, and also one of the fastest growing. Most people living here own their homes and possess a strong suburban feel. When it comes to finding a good plumber here, locals have a few options to choose from such as Carolina Plumbing, Drain Designs, and Action Well and Pump.
But, according to reviews and the number of satisfied and returning customers, it seems like Carolina Plumbing takes the top spot. Here's why:
The five-star rated plumbing contractor Carolina Plumbing is praised for its quality work, quick response, and professional and friendly employees. Their experienced technicians provide all kinds of residential plumbing repairs, replacements, and installations at an affordable price.
Carolina Plumbing has a team of emergency plumbers who are available 24/7 for all kinds of residential plumbing emergencies.
Here are some of Carolina Plumbing reviews:
"Quality work and professional employees." – Eric Steinbicker
"I have used Carolina Plumbing several times and they are very dependable and quick to respond. Highly recommend." – Ravonda Cole
"PJ and Harley were professional, kind, and fixed my clogged drain in no time. They explained what went wrong and how to prevent problems in the future. I'm so grateful for their help. I definitely will be using Carolina Plumbing and Water Systems for all my future plumbing needs." – Randi Depo