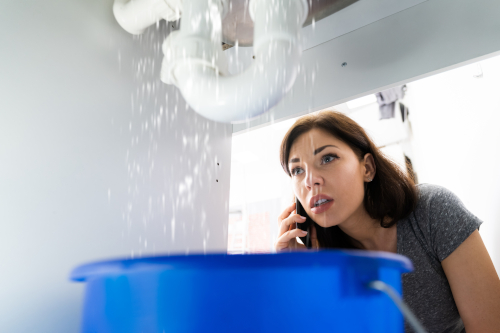 In general, plumbing is a crucial part of every home or building. When something with plumbing goes wrong, often times you're going to need to call someone for help. At Carolina Plumbing, we have experienced professionals that offer assistance during office hours and 24-hour emergencies as well. Routed in North Carolina, we are here to teach you the importance of knowing the ins and outs of plumbing services.
Between the years 1950 and 2000, the US saw a 200% increase in the use of water throughout the country. Every day, each household uses about 400 gallons of water. It is estimated that the average American household wastes 10,000 or more gallons of water each year due to leaks. In 10% of households, over 90 gallons of water are wasted due to leaks every day.
Water leaks are just one example of a problem that can make your monthly water bill increase. Apart from your bill, plumbing issues around your house can cause serious damage or even restrict your access to clean and safe water. Sometimes, unexpected plumbing events happen after hours. In these situations, you are in need of the best 24-hour plumber nearby.
In this guide, we'll give you a few strategies to help with your search for a 24-hour emergency plumbing service near me. We also help you understand how much you should expect to pay and offer tips for cases where a DIY strategy may be useful.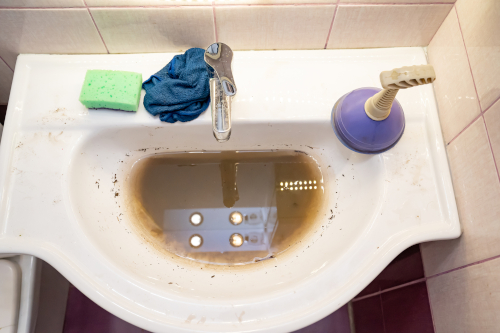 How To Find The Best 24 Hour Plumber Near Me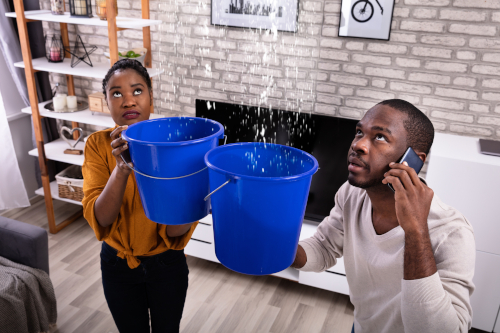 The good news is that there are a number of plumbers who offer 24-hour emergency plumbing services. A simple search on Google will already present you with a selection of companies who can help you out, even if it is out of business hours.
While there are several options to choose from, expertise and trustworthiness are two factors that you need to prioritize. You should take precautions and do efficient research.
Below, we share a step-by-step guide to help you understand what to look for when searching for a plumber after hours:
Start by searching for companies in your local area. Make a list of the results you get. Ensure that the companies you list offer a 24/7 service. This can usually be found on the business page of these companies. Some may mention their hours of service on a website instead.
Do a bit of research on every company on your list. See if you can find some reviews. This helps you see what others are saying about the plumber you are interested in. Look at the positive and negative reviews. This gives you an idea of any negative comments people have had about the plumbers.
Scratch out any company with negative reviews that you find concerning. This will give you a more concentrated list of plumbers that offer emergency services in the local area.
Give each of these companies a quick call. Ask about their callout rates, how long it will take, and what services they offer after hours. You should ask how much they would charge for not only the callout, but additional labor.
Compare the prices, reviews, and other data you have compiled. This should help you get a better idea of which company is your best option. At this time, you should be able to give the company a call and have someone sent out to your location.
Once the company has delivered their services, be sure to save their number if you are happy with the service. This allows you to have a contact number to call quickly if you need emergency plumbing services again in the future.
How Much Is A 24 Hour Emergency Plumbing Service Near Me?
The fees associated with emergency plumbing services vary a lot between providers. Some plumbers tend to provide their services at a more reasonable price than others – but, at the same time, you shouldn't necessarily opt for the cheapest one you can find. This can sometimes give meaning to the term "you get what you pay for," – leading to poor quality plumbing work.
There are some averages that have been found within local regions. In the United Kingdom, prices tend to average to $75 for a callout when you get a plumber to come out to you after hours. This, however, is not the only charge to consider here. Once the plumber arrives at your location, the $75 is automatically due. Any work that is needed will be billed on a per-hour basis. The average cost for after-hour plumbing services is around 60 for each hour of work. Note that the per-hour basis means you will pay the first 60 even if the plumber is only busy for half an hour.
Some plumbers will calculate the estimated number of hours needed to perform the service required. If the plumber finds that they will be busy for several hours or the entire day, then there is usually a daily fee charged instead of billing per hour. The average rate that plumbers charge is $400 on a daily basis. This does not include the initial callout fee charged to have the plumber come out to your location.
Do 24 Hour Plumbing Services Near Me Charge More?
In the majority of cases, you should expect to pay more for after-hour services when contacting a plumber in your area. These companies have set fees for providing services during standard business hours. When you need the company to offer you plumbing services outside of these hours, an extra fee is charged.
What Is A Reasonable Call Out Charge For A Plumber?
A reasonable price is generally considered to be under 60 when a callout is made after hours. The callout fee will be lower if you call the plumber during their normal operating hours. In terms of reasonability, people generally consider a fee between $20 and $40 for a callout to be acceptable.
How Much Does A Plumber Charge An Hour?
The hourly fee charged depends on the plumber used, as well as when they are called. Fees for after-hour servicing and repairs can go up to $70 – and sometimes even more. During standard business hours, however, a lower fee will be charged. There are cases where a daily fee applies instead of a per-hour charge.
How Much Does A Plumber Charge To Fix A Broken Pipe?
It depends on the severity of the problem and the type of pipe that has a leak. In some cases, only the leaking pipe needs replacement. There are, however, scenarios where more than just the leaking pipe may be affected – in this case, additional replacements may be required.
The cost of having the pipe repaired depends on what needs to be done. You do need to consider the fact that the parts needed for the job will not be the only expenses. The plumber will charge a callout fee, as well as a fee for labor. If you have a leaking pipe, the cost for repairs may range between $160 and $310 on average.
Is Roto-Rooter Cheaper Than Emergency Plumbing Services Near Me?
Roto-Rooter is a relatively new addition to the plumbing industry. Special equipment is used to help analyze your plumbing and then identify the most appropriate repair options. A flat fee is usually charged when you decide on the services offered by Roto-Rooter – while a plumber tends to charge a callout fee, as well as additional costs for labor. Thus, in some cases, utilizing the services offered by Roto-Rooter may be the more affordable option.
Should You Call 24 Hour Emergency Plumbing Repair For A Clogged Drain?
Whether or not to call out an emergency plumber after hours depends on how severe the clogging is. You should also consider whether there will be water flowing through the clogged drain over the weekend or throughout the night. If the clogging is at an area that will be accessed or where water is continuously flowing, then you should consider giving a call to a local plumber – even when it is after hours.
If you find that the clog is not causing an immediate problem and is in a location where you will not require running water overnight, then you might want to wait until the next morning. This would help you save a lot on the bill compared to utilizing plumbing services during non-business hours.
Should You Contact After Hours Plumbing Near Me For A Burst Pipe?
If a pipe bursts, then it can mean trouble. A continuous stream of water may flow into your home, ultimately causing serious damage to your possessions. Even when the burst pipe is outside, it can still lead to damage to your garden. Other than damage, your water bill is likely to go up the more water pours out from the pipe.
A burst pipe is usually considered a plumbing emergency. It is a good idea to get a plumber on the job once you notice a burst pipe on your property – even if this happens outside of normal business hours.
Plumbing DIY Tips When Plumbers Near Me Are Not Available
You may sometimes find yourself in a case where no plumbers are available, yet you sit with an emergency on your hands. Some plumbing problems have a quick fix that you can perform at home. We will share a few tips to help you out below.
A plunger can sometimes be used to help unclog a drain.
You can also pour some vinegar and baking soda down the drain. Get a cup of vinegar and an equal amount of baking soda. Pour this down the toilet. This should help to loosen the clog and restore your toilet's normal operations in some cases. There are many times when this simple solution yields effective results.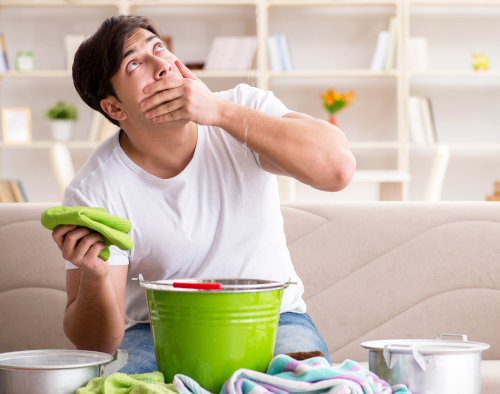 How Do You Know If Your Main Line Is Clogged?
Signs that the main sewer line is clogged include slow running drains and a gurgling sound. Sometimes, water may back up in the drains that are connected to your mainline. Additionally, make sure to observe unpleasant odors being emitted from your drains – this is also a sign to take note of.
Can You Negotiate With Plumbers?
Many people want to negotiate for a better price with plumbers. Whether this would be possible depends on some factors, but in most cases, plumbers have fixed prices they charge for the services rendered.
If you are calling a private plumber who does not have their own business, then there might be a chance they would allow for negotiation. At the same time, take note that this also means you might end up with a poor plumbing job if the individual is not properly licensed and does not have appropriate experience. Opting for a company that has a record among local citizens gives you a better guarantee for a job well done.
Searching for the best 24-hour plumber near me is a struggle for many people. You are trusting someone to enter your home at a late hour and need to ensure they know what they are doing. Our guide showed you what you should look for when you need after-hours plumbing in your area.