The Right Plumber Burlington, NC
Carolina Plumbing's mission is to ensure its safety and sustainability. It is not an easy job to tackle by anyone. It maintains an essential part of our life, which is water. This is why plumbers are often contacted in emergencies, unlike painters, builders or carpenters. Before hiring a plumber, make sure they exhibit professionalism, related qualifications and an authentic license.
How To Get the Right Plumber Near Me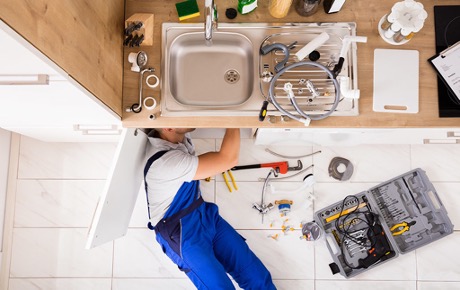 Being a plumber is not an easy task, a lot of people do not have the guts to walk through this field and repair sewage and leaking toilets. The right plumber closely pays attention to what his customer says and lays out all the causes of problems.
There are numerous tasks a plumber performs as his duty. Some include installing and repairing pipes, clearing hindrance from sink faucets and toilets, and replacing valves and plumbing fixtures. But these tasks can only be performed by a responsible and professional plumber.
Professional plumbers who are trained apprentices and supervised helpers are to be seen working alongside other construction workers and are known to be reliable.
How Do I Find the Best Plumber in my Area?
Plumbing is a common thing in every household. It's better to take plumber recommendations from the neighborhood, relatives, or nearby shops than falling into the trap of inexperienced plumber. You should also get quotes from 2 to 3 plumbers so you can compare prices and density of their work.
What Should I Look for When Hiring a Plumber?
Uses test equipment to determine the reason and location of the problem.
Responds to each and every little trouble and decides how to fix them.
Must be able to explain the causes and the solution to his customer.
Has he done this task before? Make this clear before hiring him.
The right plumber will guarantee his work.
Makes certain solutions to his diagnosis.
Keeps accurate records of the budget, materials which was used and his working hours.
How Much Does a Plumber Cost Near Me
Carolina Plumbing offers very convenient and affordable services with high quality. A plumber's cost varies based on his working hours and material cost. On an average, in 2021, homeowners paid $89.00 to $646.00 for plumbing services in Burlington, NC.
How Much Does a Plumber Make an Hour?
In Burlington, plumbers are paid $27.79 per hour on an average and $5,156 overtime per year, which is 9% higher than the national average. At Carolina Plumbing, plumbers also enjoy other perks like, food provided, parental leave, disability and life insurance, flexible schedule and paid time off.
How Much Does a Plumber Charge to Change a Valve?
Valve repairing or changing costs usually depend on your local area. In Burlington, on average $8 to $30 is charged to fill valves, $5 to $35 shut off valves and $20 to $30 for bowl flush valves. Some of the homeowners do this job by themselves to save money if they are aware of the solution.
How Much Does a Plumber Charge to Fix a Leaking Pipe?
Sometimes a faulty pipe costs you more to fix than a whole toilet itself. Replacing or fixing pipes can cost from $1,500 to $15,000 or more, depending upon where the pipes are located, how many toilets are connected and whether it is just a visible re-piping, or it has to be redone from scratch.
Do You Need a Plumber to Install a Mixer Tap?
In Burlington, over the course of the year, the temperature typically varies and falls to 0 degrees Centigrade, and that can cause snowfall. At this time of the year, everyone needs to have a heater and warm water in their homes. So, yes, a mixer tap is a big necessity for the people of Burlington and this is one of the common things installed by a plumber in every household.
What Makes Plumbing Contractors Different From Plumbers
Homeowners often get confused with plumbers and plumber contractors. Basic services and everyday tasks like fixing, repairing and unclogging faucets and drains are performed by a plumber. Whereas plumbing contractor deal with bigger projects like constructing home's waste disposal system, installing gas connections and controlling valves and working on water heaters whether of electric or gas.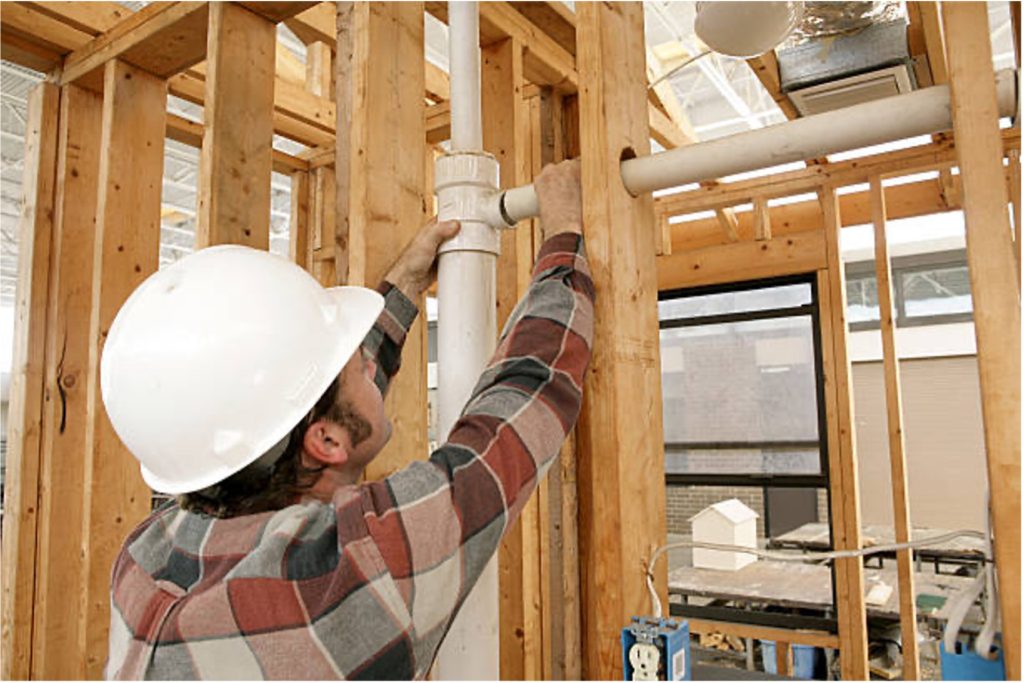 What Questions to Ask Before Hiring a Plumber?
Plumbing contractors are also trained consultants in their field of work. But, before hiring a plumber or taking any advice from them related to your project, some questions you must ask are:
Will there be documentation from the beginning to end of the project?
How much is their hourly rate?
Plumbing contractors belong to companies, so ask their company name and details.
Do they have a license and insurance for their work?
Detail estimated amount of their work, including material cost.
How Do I Find a Reliable and Trusted Plumber?
Plumbing Contractors belong to some reputable companies, so if you want to build trust, get the contract signed. This contract must include every single detail of their working hours, pay, material used, and last date of their work, to make things clear across the board.
Furthermore, make sure they provide you with a guarantee of their work and the material they used. In the case for the future, note their work progress for whether to work with them again or not. Sometimes, hiring a reliable and trusted plumber is from the referral of neighbors in your local area.
What Do Professional Plumbers Look For?
Professional plumbers will always help you to get out of the problem. They make sure to recognize even basic damage, which cannot be seen easily, and maintain their focus to resolve it with sincerity and professional skills.
Professional plumbers will guide you correctly and inform you with every little detail of their work and the material they will use. In other words, they provide you convenience from their work and build your trust for them.
How Much Should I Pay for a Plumber?
In Burlington, on average, a plumber earns $287 per day until 10 years experienced, and after that it increases to $349. Mostly plumbers earn per hour or per day, but above this, it varies with their work, education, certificate and experience. It is better to take an estimate of every cost from a plumber regarding their pay and material cost, before you hire them. Not having a mutual agreement at the end might be inconvenient for both parties.
Can You Negotiate With Plumbers?
Yes, you surely can negotiate, since plumbing seems costly. Negotiation is called an art and is a chance you should always take. Negotiating is not always about money, you can ask other favors like buying the materials to use, get multiple quotes according to your budget you set, guarantees or warranties, etc.
What Are Residential Plumbing Services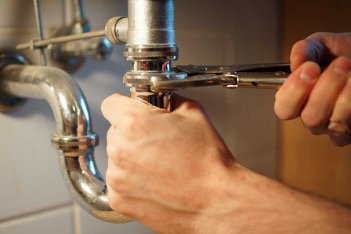 Residential plumbing is the go-to for homeowners across the country. Their work ranges from fixing a leaking pipe, to renovating or constructing water connections in a household. This service is provided for each house in Burlington, NC. Residential plumbing services basically provide for the regular inspection and maintenance of household.
Tips are counted as an appreciation for people's work and it is fine to boost up their confidence and hard work with that. But plumbers do not expect tips, even if you are willing to appreciate their work, you can treat them to lunch in their working hours or give positive feedback on their company's profile to let people know about them.
Does Homeowner's Insurance Cover Plumbing?
Homeowner's insurance policies only cover sudden water damages like bursting pipes or plumbing malfunction. Although insurance doesn't include constant water leaking or natural disasters, like flooding, some clauses are added in the insurance;
Accommodation Coverage: it includes roofs, walls, and floorboards and built in appliances.
Valuables Coverage: any damage of your personal property like, any electronic item, furniture, fixture and clothing, according to the policy, it will reimburse to you.
Other Living Expenditures Coverage: if in some scenario you have to relocate from your home because of a severe damage, then the policy will reimburse to you for food, shelter and travel.
Other than these, insurance policies do not reimburse damages such as lack of maintenance, mold damage, slow water leaking, and normal wear and tear.
How Much Does it Cost to Replace Plumbing?
At some point, replacement of plumbing becomes necessary. However, the cost depends upon your location, the amount of work, condition and how you want to finish this work. The national average material cost to replace per disposal is $230.49 and its range lies between $215.66 to $245.33.
If you add labor cost it, then it would be $456.26 per disposal and its range is $419.77 to $492.74. It is just an estimate, the actual amount will be known at the time of work.
Hiring a Licensed Plumber
Water damage is costly, so always hire a professionally licensed plumber for better work, whether it's for your home or other construction site. If you hire an unlicensed plumber, at first you may think you are getting a great deal, but later it may end up costing a lot when you have to redo things.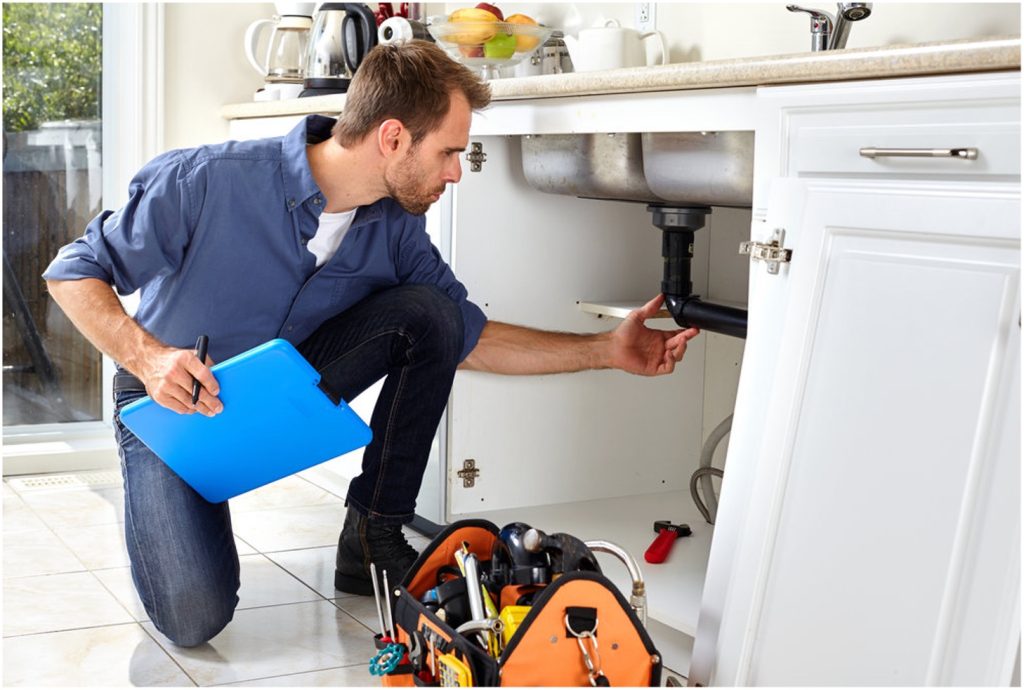 Contacting the Nearest Plumber in Case of Emergency
Unexpected plumbing issues can pop up at any time. Some issues require an urgent response, while some may wait a few days for repair. If you see things getting worse, contact your nearest plumber, and until he arrives, all you can do is turn off the main water lines to protect your property from any damage.
At the time of emergency, you may not always get the chance to contact a professional and licensed plumber, and at the end, you can be in more trouble. It is better to contact a referred plumber or directly calling plumbing companies, from there you can also get better service with on time work.
Below are plumbing companies you may contact in case of emergency;
https://carolina-plumbing.com/
Plumbing issues can happen to anyone at any time. Having a reliable plumber in your contact list is a must. At Carolina Plumbing, we offer plumbing services by trustworthy plumbers to be there for you when you need them. Contact us here to learn more.